As usual my Christmas wishlist is posted on Christmas day itself. And again gadgets made up most of the list. But these year I included some quirky items.
Tablet
Not the one you'll take for some pain or illness but a tablet that will bring you happiness because of the usefulness and conveniece of having one. I like an Apple iPad or the Samsumg Galaxy Tab in my everyday "pill box."
Shoot me
Or rather I'll shoot you. I was contemplating getting a DSLR but I think I really just need a nice all-around point-and-shoot camera for my blogging needs and the for the shutterbug in me. On my list are
Canon Powershot S95
or
Sony Cybershot TX9
. If these two seems pricey for you a
GE X5
from
Girlteki
cost about 10k or the
Canon Powershot SX130 IS
that retails for 16k. Oh yeah I also love the
Flip Mino HD
which can also be bought from
Girlteki.com
.
Hello Santa
A new phone to say Hello to Santa will be a fabulous gift. So Santa please help me win in any of these BlackBerry 3G promo (
Animetric
,
Yugatech
or
TechPinas
) or the
Nuffnang Nokia C7 contest
so I'll have a new BlackBerry Curve 3G or a Nokia C7 to replace my old hands-me-down Nokia 6610i. Read my entries for the said contests
here
,
here
and
here
. But if someone feels really generous a Samsung Galaxy S or an Apple iPhone 4 is on top of my list aside from the BlackBerry Curve 3G.
For the road
I need a laptop so I can finally say goodbye to my hand me down desktop PC. I'm crossing my fingers for my entries (
here
and
here
)to be picked in the
Lenovo-YugaTech Laptop Give-away
or
The Great Lenovo – PTB Laptop Giveaway
. If I win the
Lenovo IdeaPad G460
blogging will be easier anytime and anywhere. Also I can get all the benefits of a full pledged PC from this one heck of lappie.
Bookworm
If you consider the prices of tablets a little steep for your budget. You can give me the
Amazon Kindle
instead. It'll just cost you around Php 9,000 - Php 9,500 ($189), exclusive of taxes, for the
6-inch
Kindle
(Wi-Fi + 3G). And if still is a bit out if your budget, you can still give me books old style. I like the
Threesome Books
, books of fellow bloggers. They're available in National Bookstore. Oh yeah I want the limited edition box set. Also the complete set of
Harry Potter Books in a chest
will bring smile on me.
Sytlista
Here are the list of things I like but not limited to. LOL
Blogger
If everything listed above is beyond your budget. You can also make me smile this Christmas by either susbcribing to my
feed
via e-mail, liking Prosti on
Facebook
, following me on
Twitter
and
Plurk
and lastly leaving me comments every now and then. :) See I'm not picky.
Merry Christmas everybody!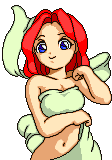 :)